Descriere
The material is made with burnt bamboo which makes the product insulating, moisture wicking and anti-bacterial.
Elastic fabric that fits the body's curves.
Quick drying - important to avoid cooling of the body.
Fits both men and women thanks to its elasticity.
Lightweight. Flexible fabric that fits to the body. Anti-bacterial (Test JIS L1902:2002) and moisture wicking. Quick drying. Suitable for both men and women. High comfort without side seams (sizes: S-XL). Washing Instructions are seamlessly interwoven - to avoid irritating labels.
Users
QR code
Man
Craftsmen and light building Look for this symbol if you work as a carpenter, electrician, painter, engineer, etc.

Light industry and logistics Look for this symbol if you work in industries related to electronics, assembly, production, warehousing or transport.

Building and construction Look for this symbol if you work as a contractor, road worker or with demolition or similar sectors.

Heavy industry Look for this symbol if you work with e.g. metalworking, machinery manufacture or in a foundry.

Offshore and wind sector Look for this symbol if you need safety products for the offshore and wind sector as well as other industries.
Features
Lightweight The symbol indicates that the workwear is light in weight. The garment remains highly durable. You should choose products carrying this symbol if you want durable workwear in a light fabric, for example if you work indoors and/or in hot environments.

Moisture wicking Most fabrics can absorb sweat, but some materials can do more than that – particularly, transport sweat away from your body so you do not experience wet and cold to your innermost layer. A moisture-wicking innermost layer is crucial.

Quick drying An important characteristic of moisture wicking clothing is that it also dries quickly. If moisture is allowed to remain on the fabric there is the danger that it could freeze and subsequently lead to hypothermia. With the combination of moisture-wicking technology and quick-drying material, you are assured of maximum comfort regardless of your activity level.

Seamless This symbol can be found in clothing without side seams. Such clothing is normally worn as the innermost layer, i.e. garments closest to the body. Clothes without side seams are extra comfortable to wear - there are no seams or sewn-in labels that can annoy or scratch.
Materials
75% polyester with bamboo charcoal/17% polyamide/8% elastane
160 g/m²
Max. 40° C

Do not bleach

Do not tumble-dry

Do not iron

Do not dry-clean
Single jersey fabric.Yarns made of natural charcoal/bamboo achieve their unique characteristics through a special manufacturing process. During this process, the bamboo is burned in stages and the derived product is then blended into the natural coloured yarn. Therefore, the colour tone may vary from time to time.
Industrial care category C2

Description Domestic process.
Pro Label No.
Wash process Wash according to ISO 6330. Wash together with similar textiles/colours.
Wash temperature Wash gently < 40ºC.
Wash chemistry Comply to chemical suppliers recommendations for specific textile categories. Avoid use of bleaching agents on coloured textiles. Avoid use of softeners.
Reflective garments pH: Max pH 10, max alkalinity 650 mg/l. Do not use: Alkali boosters, optical brighteners, bleaching agents, detergents that contain free sodium or potassium hydroxide, solvenated surfectants. Avoid use of softeners. Max 20 min. in main wash bath.
Disinfection Clarify between local legislation and chemical supplier.
Drying process Hang dry.
Zippers Close any zippers before washing.
Oeko-Tex standard 100 - Confidence in textiles. Tested for harmful substances.
Oeko-Tex® Standard 100
No liability accepted for product alterations.
Documents
Product images (1000px)
Social and environmental responsibility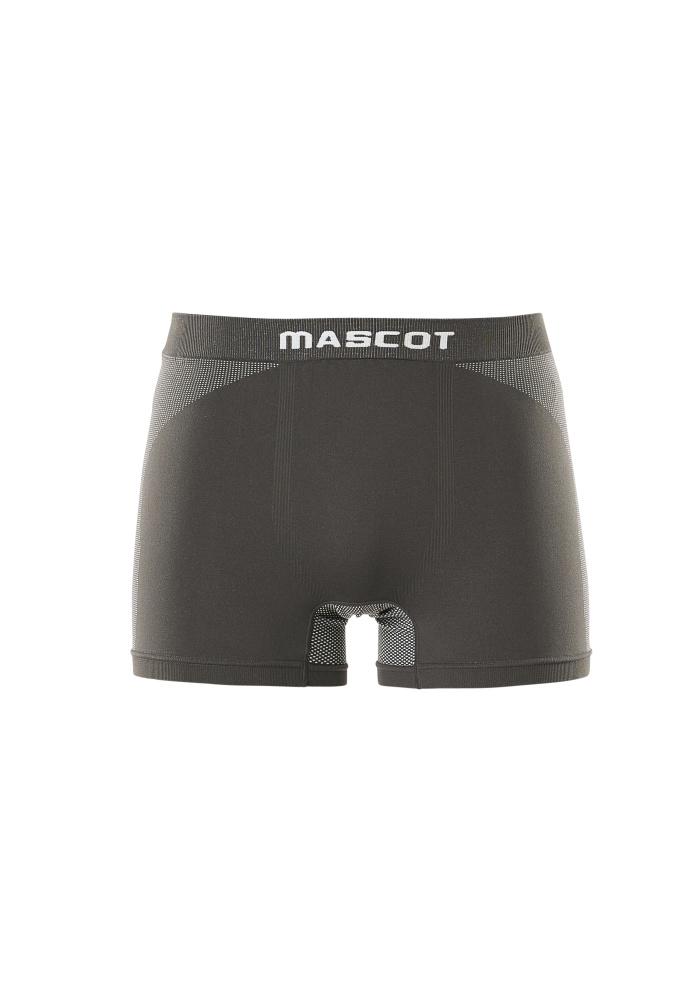 18-dark anthracite
Social and environmental responsibility
Raw materials and processing
The product is covered by REACH and Oeko-Tex® Standard 100.
Manufacturing
Produced in China by MASCOT's audited partners for more than 5 years
Transport and packaging
Transported from production to warehouse by transport partners who are ISO 14001-certified
Transported in shipments that make maximum use of space
The product packaging is made from or contains recycled materials
The order from MASCOT is packaged in packaging which is made from or contains recycled materials
Recenzii
Nu există nicio recenzie pentru acest produs.
Spune-ti parerea acordand o nota produsului